GOLF FOR ALL CHILDREN
My name is Ken Malnar, I have been a golf professional for over 30 years and now a champion for childhood play through golf as a medium to inspire and enrich human lives. Our commitment and guarantee to you and your child, we will create the ultimate golf experiences while making lifetime memories powered by DiscoverGolf "Play – to – Learn" methodology. We believe there is no such thing as a non-focused child rather it's the notion that creating EXPERIENCES and ENVIRONMENTS that compel young people to EXPLORE , assert their AGENCY over their immediate surroundings, all while feeling connected to a dynamic and ACCESSIBLE COMMUNITY of PLAY, is priority #1 and why our DiscoverGolf programs are for all children.
We are powered by DiscoverGolf and are a DiscoverGolf Flagship facility. "DiscoverGolf games are the conduit through which theories of childhood development flow".
Parent Messaging; from DiscoverGolf's owner, Richard Franklin "ReTHINKing PERFORMANCE" A great article and perspective regarding our DiscoverGolf Programming.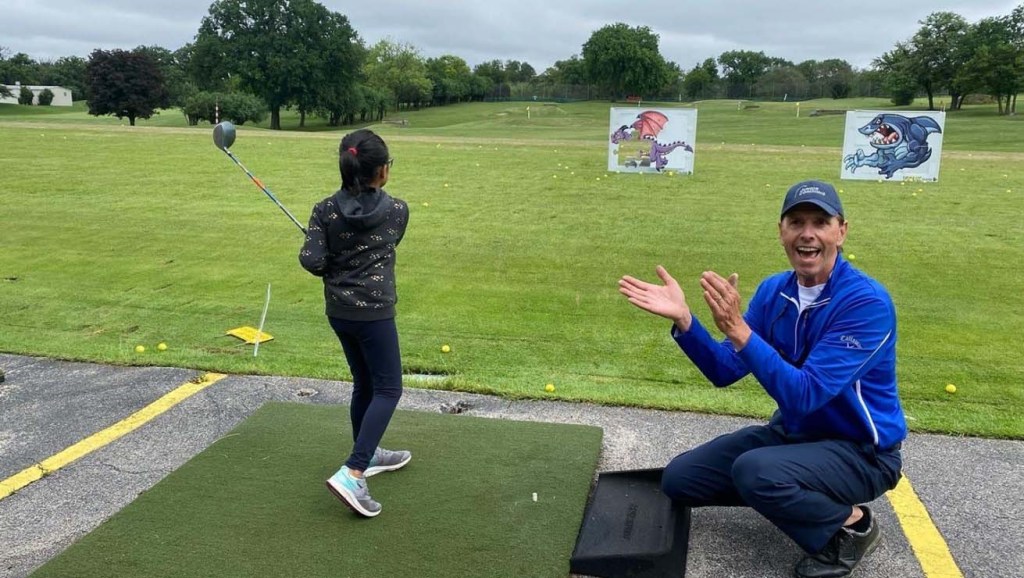 Online registration; kenmalnar.golfcoachingsystem.com
DGWEE (5-7 years)
Enrollees of the DGWee program can expect their child to experience a golf learning environment unlike any other. Informed by rigorous research in developmental psychology, motor learning sciences and play studies is junior golf's most effective early childhood learning strategy. But, most important, is every child's resolute approval of the DG FUN FACTOR. In play, a child is always above his/her average age, about his/her daily behavior. In play, it is as though he/she were a head taller than herself/himself. DGWee class outcomes: movement, emotional and golf outcomes are research supported prioritization that showcase movement and play as purposeful and active pursuits toward learning the "donor movements" and executive functions of the brain. These will eventually give rise to classically aesthetic swings, all around golf competency, and most important, functional life skills.
DGPLAY (8-13 years)
The DG Play Program's overarching goal is to consider golf development in the context of an educational scaffold that supports children's adaptive problem-solving skills.  Replacing explicit, paint by numbers, rote repetition is a "cognitive ecosystem" of play, leveraging myriad instruments-tools-emotional laden tasks-social scenes to guide children to a state far superior to basic "golf competence". "Golf" is medium par excellence in terms of its infinite variability (downhill chip, 6-foot breaking putt, 9-iron out of deep rough, tee shot on the 18th hole under pressure). Therefore, golf is analogous to life, a myriad of assorted and unique problems to be solved. DiscoverGolf sees its educational payload as the accumulation of a highly functional, repertoire of behavioral skills that underpin both golf and life's mastery pursuits.

7th-12th grade HS Golf Coaching Program
Our HS coaching program will walk you through all steps necessary to build your skills, not abandon you as if you just took a private lesson (which is informational based not skill based). We provide on-going feedback and help facilitate the transfer of a motor skill onto the course. If there are no two golf shots a like, a successful golfer will need to learn how to strategies and adapt to the environment while learning the basic's fundamentals of ball control.
SUMMER GOLF CAMPS (DGWEE 5-7 years) & (DGPLAY 8-13 years) Boys and Girls pods with Boys and Girls coaches.
Heralded as the "greatest show on turf" the DG-Flagg Creek summer camps is truly an experience. DG summer camps transform "junior golf" into a stage, where players act out and through the golf club. Deeply inspired by the "ecological approach" players are tasked with ever changing problems to solve, engaging them with the natural constraints of PLAY that give rise to golf-social-individualized performance. In a DiscoverGolf summer camp setting, the only "fundamental" is attentive, emotionally driven concern towards gameful pursuits!
Camps are offered June 5th – August 18th, weekly M-F or 1-2-3-day options in the mornings and afternoons.

Summer Golf Camp information: June 5th – August 18th; https://mailchi.mp/dfbae932f58a/register-for-golf-summer-camps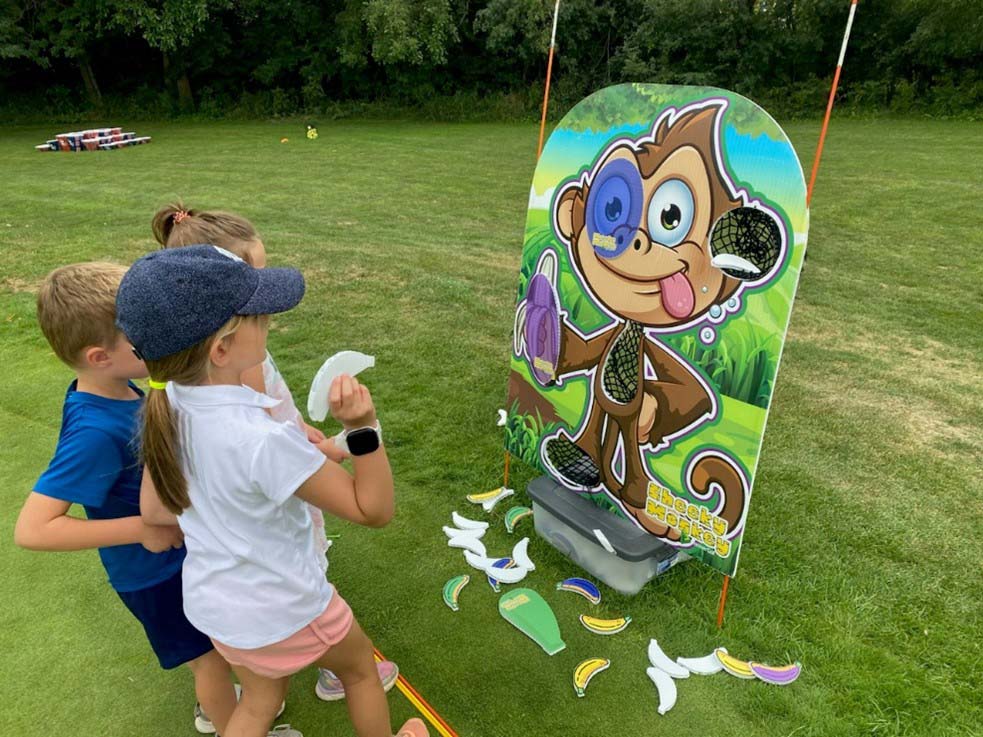 Year-round golf coaching programs 2-locations
1) Flagg Creek G.C. 6939 South Wolf rd. Countryside 60525
Summer
2) Score Sports Center, 8300 Wolf rd., Willow Springs 60480
Winter
Ken Malnar
Ken Malnar Golf Instruction, Inc.
A DiscoverGolf Flagship facility
DiscoverGolf, Advisory – Core Team
Champion for Childhood Golf-Play-Education-Experiences
kenmalnar.golfcoachingsystem.com
kmgolf1@gmail.com
630-655-0555
FB: kenmalnar
IG: DiscoverGolfKen